The
Most Powerful

Trading System

On Earth

We Challenge Anyone To Say Otherwise
WE DON'T JUST OFfer INDICATORS
We Offer A
Complete
Trading System
Introducing Titan and 13/48 Legends


TRADE INFOrmation THAT'S ACTIONABLE NOW
Titan
Titan Is
Simple

|Titan Is

Reactive

|Titan Is

Powerful

|Titan Is

Built On Math

|Titan Is

Actionable

|Titan Is

Stress Free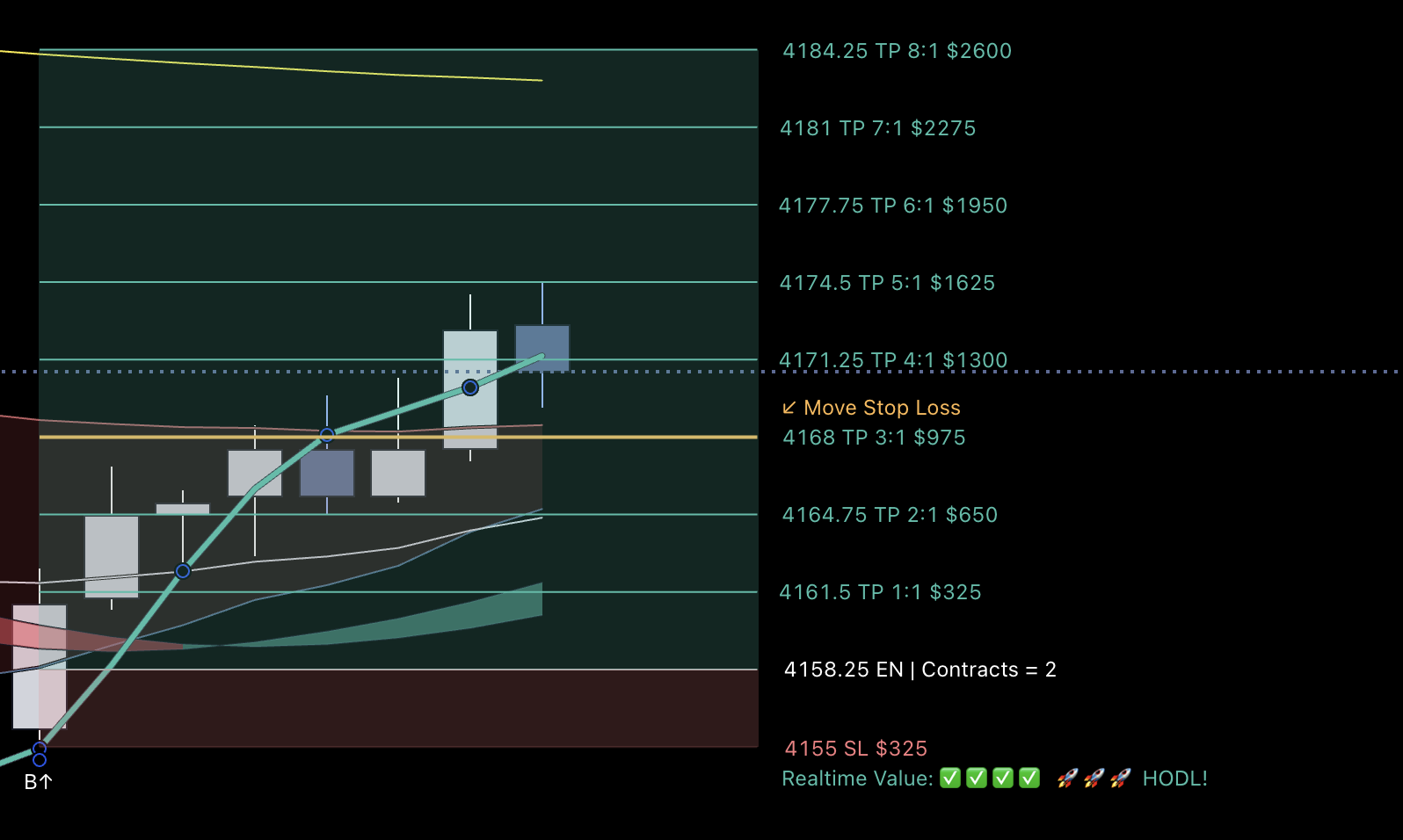 Automated Trade Setups
Do not know where to enter a trade? No Problem. Titan gives you actionable entries, realistic take profit levels, tight stop losses. All automated for you.
Automated Position Sizing
Always know how much to go in with. Titan is designed to protect your portfolio. Titan is aware of market conditions and sizes you accordingly. Fully automated.
Automated Stop Loss Management
Tired of not letting your winners ride? Tired of being in a winning trade but letting it go against you? No more. With automated stop loss management, Titan keeps you from being greedy or fearful and maximizing profits.
Real-Time Momentum Analysis
Do I enter the play? How strong is the momentum? When do I exit? What is my take profit and is my risk to reward good? Let Titan do the thinking for you. Trade with calm, confidence and conviction.
Titan is also trusted by

TopStep Prop Firm Traders
Titian IS For everyone


Whether you are
just
learning to trade or a seasoned professional, Titan has something to offer. It preserves your mental capital and takes the stress out of trading.
THE ULTIMATE MARKET BEATER.. and titan's best friend.
13/48 Legends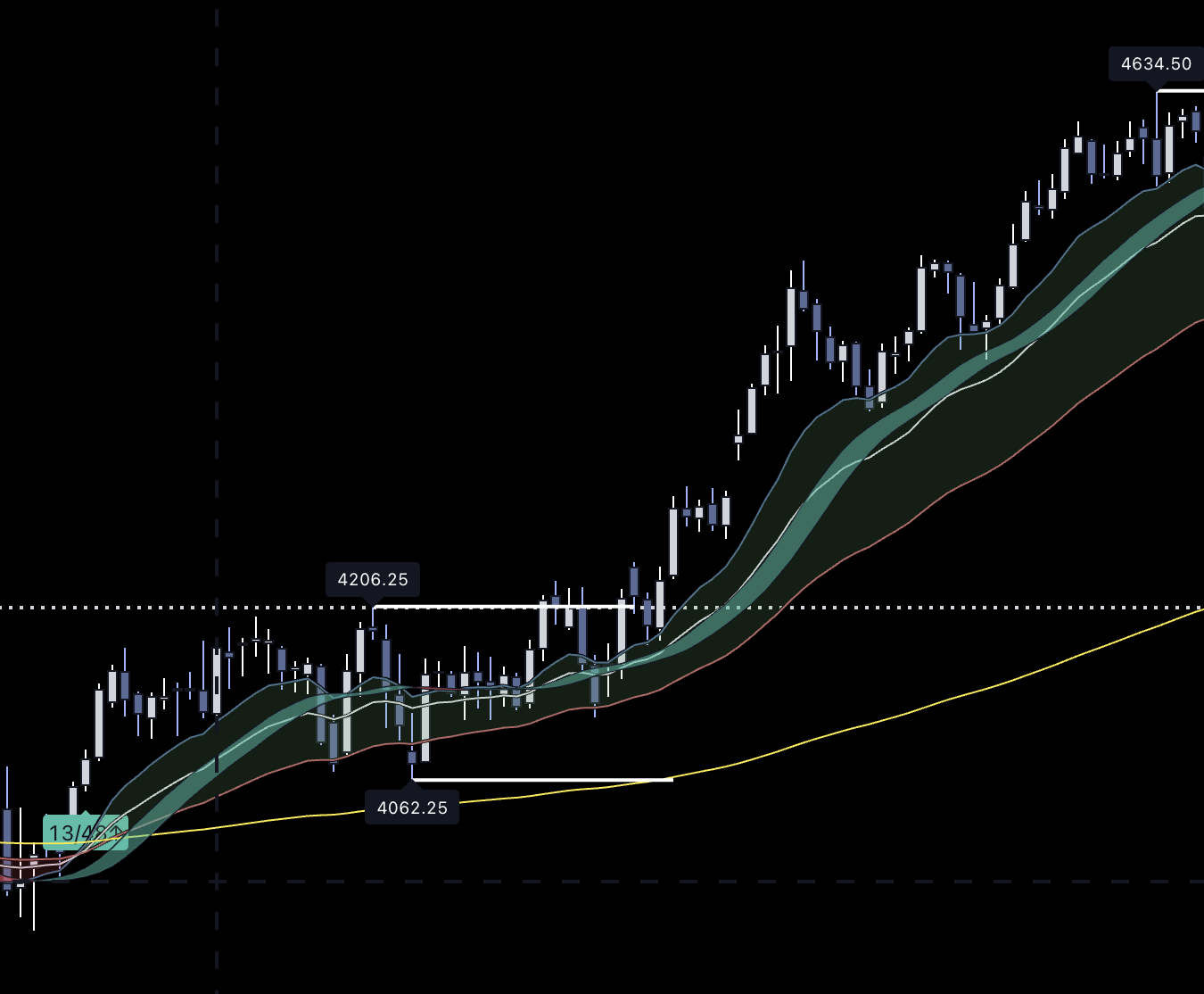 Profits Backed By Research
The 13/48 Crossover strategy is the most
powerful/profitable
crossover strategy in all of trading.
ⓘ
Stop Guessing
You don't have to guess the direction in which the market is trending. Just read the charts.
There Are Levels To This
The 13/48 Legends Indicator automatically plots levels for you on the chart. Know your support and resistance levels, never trade blind.
The Trend Is Your Friend
Until it isn't. Our proprietary ribbon warns you of a trend shift before it happens so you can get in on that mean reversion play that you are always hunting.
We are Trade 13/48. Join US AND
Master The Art Of
Day Trading
Bespoke Tools|Simple Strategy|In-Depth Education|A Master Class In Psychology|Growing Community
Your Journey To
Financial Freedom

Begins

Here
Bespoke Indicators. Tailor Made Charts
We provide easy to read charts with indicators that are simple to use. Take the stress out of trading. Let our charts do the work.
Rule Based Strategy
An Indicator and a chart is nothing without a strategy. We provide a strategy that is designed to protect your portfolio and compound your growth.
Structured Learning Curriculum
Get access to an extensive learning curriculum that teaches you how to read charts, psychology, risk management and fuels your growth.
"They are hands down the best platform to learn how to trade, they've simplified it all for the average retail investor. I'm very lucky to have found this platform. Highly recommend anyone that's inter..."
Alexis M.
"This platform gives you all the tools to become a successful trader on your own. I've been trading for a few years now and this is the first time I've been confident in my trading....."
William Humbert IV
"Been in the community since it was only discord and it just keeps getting better and better. Went from just follow trading to actually trading like a pro gabe and stv put everything so easy..."
Edward Rodriguez
"It's all about controlling risk and following the rules"
Kevin Roberts
"Trade 1348 is a game changer for me. I have learned more in 3 months than I have in the past 3 years learning how to trade. Gabe and STV break down and simplify how to enter, exit and manage risk...."
Pink Sky
"Daily alerts, livestreams, new chart additions, the chart included is worth the cost alone, everything else is teaching how to use the charts to grow with the group..."
Ryan The Lion
you miss every shot you don't take
14 Days
Free

. On Us.
MONTHLY
14 Days Free Trial
Cancel anytime in one-click from within your account. No questions asked. Trade at your own risk.

Most Popular
FULL ACCESS TO LEARNING CURRICULUM

FULL ACCESS TO ALL INDICATORS

FULL COMMUNITY ACCESS

LIVE STREAMS
YEARLY
14 Days Free Trial

Cancel anytime in one-click from within your account. No questions asked. Trade at your own risk.
Save $389/Yr
compared to the Monthly plan
FULL ACCESS TO LEARNING CURRICULUM

FULL ACCESS TO ALL INDICATORS

FULL COMMUNITY ACCESS

LIVE STREAMS
Empty space, drag to resize
MAKE IT FREE AND THEN SOME
Earn While You Learn
AFFILIATE PROGRAM
Earn 50% In Recurring
Commissions
For the lifetime of each subscribed referral
On both monthly and yearly plans
2 Monthly Subs $199/Mo Passive Income

100 Monthly Subs

$9950/Mo

Passive Income

1k Monthly Subs

~$100k/Mo

Passive Income

2 Yearly Subs

$1999/Yr

Passive Income

10 Yearly Subs

$9995/Yr

Passive Income

No Limits.

We Succeed When You Succeed.
Our Guiding Principles
We Respect Your Portfolio
We believe in tough love and we are not here to mess around. When you focus on not losing money, the opposite is true. Risk to Reward is everything.
We Are Consumers Of Our Own Products
If it is not good enough for us, then why is it good enough for you?
We Keep It Stupid Simple
Because simple is repeatable. Simple is replicable. Simple is consistent. Simple is actionable. We don't guess. We just play the charts.
Frequently Asked Questions
Sure. We don't force anyone to stay. Try it out and if it doesn't meet your expectations then cancel at anytime.
We provide you with 14 days free trial. Credit card is required at sign-up. You will not be charged until the day after your trial ends or if you cancel before it ends.
How much do I need to start trading?
Short answer is, $0. We highly recommend using Paper Trading when you start our program. Paper Trading is offered through TradingView and you can practice our system right on the charts.
What other tools do I need?
We say, "Use the right tools, for the right job,". We utilize the best charting platform, TradingView to provide our products. While our indicators work on the free version of TradingView with delayed data, you will need a TradingView Pro Subscription ~$20.95/mo. along with NYSE, NASDAQ, ARCA, CME Group realtime data plans ~$10/mo in order to trade. You will of course need a broker or prop firm to trade with.
Our Trade 13/48 Discord is a vibrant community of like-minded individuals, who are looking to succeed in the market using the Trade 13/48 strategy. Your subscription gains you access to it.
Believe in yourself. Because we believe in you.
What Are You Waiting For?